"Big Media" & SBIers
The media are the toughest audience there is. No one scrutinizes the facts more closely than the media. Bombarded by press releases that they ignore (unless your name is Bill Gates), it's near-impossible for the "average" person to get media coverage.
SBI! owners do...
Why are so many SBI! sites publicized by the media?
Journalists use Google as a primary research tool. They know Google delivers high-quality, relevant results. That's how and why they find SBI! owners...
Google ranks SBI! sites well. A high percentage of SBI! sites make up the Top 0.5% of all websites.
Once journalists find a site, C

T

P

M takes over. The results? Here is a small sampling of the many SBIers who have been found and featured by major media...
NBC's Dr. Nancy Snyderman interviewed Rev. Dale Susan Edmonds, founder of the caregiving website Talk Early Talk Often (talk-early-talk-often.com), about end-of-life conversations with elderly relatives. Rev. Edmonds also hosted an online chat about this topic for NBC Nightly News.

"I would get this phone call after things had blown up. And almost invariably there would be this help, we don't know what to do, we never talked about it."

Steve Kazella (cell-phone-towers.com) questions tenants' concerns about the weight of cellphone base stations on their building rooftop.

Two links to my site from the NY Times online really put me on the map in my industry. I already got emails from colleagues in the industry.

When I look back at all of the amazing opportunities that have plopped into our laps this year as a result of our 2 SBI! sites, it's really amazing. We are seeing new deals every day, and now have a very healthy pipeline of business for the fall because of the websites.

Mary and Dave Morris wanted to watch their grandchildren grow up so they decided to leave the corporate world and work for another boss – each other. In 2009, they launched their own revenue-generating website, Porchideas.com, which currently attracts over 9000 visitors per day.

"When we first started off, we made 72 cents," Dave said. "The first thing you realize is -- if you can make 72 cents today, you can make it tomorrow. And if you can make 72 cents tomorrow – you can make a dollar. If you can make a dollar, you can make two. If you can make two you can definitely make 10. The whole thought process is just -- if it is working, just make it better."

Matt Gross, the Frugal Traveler of the New York Times, interviews SBIers Randy Sturrock and Marianne Edwards (frugal-rv-travel.com) about their impromptu, affordable, RV traveling experiences.

It all began last week when Matt, who writes a weekly travel column called "The Frugal Traveler," contacted me to request an interview. He had found me through my SBI! website, of course, and interviewed me by phone on Thursday.

I knew I wanted to stop and write this quick note to say...Thank you, SiteSell and thank you SBI!. I am riding high on cloud nine and intend to keep the momentum going.




Tim Smight gets into the Halloween spirit by asking SBI! owner Don Sumner (www.best-horror-movies.com) to list his favorite scary film locations. His site had established him as the expert.

ABC News picked up the story, listing "10 great places to act out a scary movie scene," according to Sumner.

Sumner now has a book deal, thanks to all the publicity.

"In October I was sought out, via my SBI! site, to be the horror movie expert for a feature in USA Today. Green Bay Press and ABC News picked up the story, too. As a result of the publicity, Kraus Publishing approached me about writing a book about horror movies. I'm giddy about the deal.

Just goes to show you, get your passion out there with a site that works, and the sky is the limit! It is truly remarkable and unbelievable what SBI! has enabled. Thanks to SiteSell!

A recent episode of Oprah focused on ways to recession-proof your life. The best tip on the show came from Jill Ferrer, who travels with her husband throughout the USA in their RV, while earning income from Jill's website about RVing. Jill built her own website, with no prior experience, using a fascinating online self-study course...

Anne (an Oprah researcher) had found our website, www.your-rv-lifestyle.com! She explained that Oprah was doing a show about the impact of the economy on people's finances and retirement plans.

What a great testimonial to the power of SBI!.

After a story on bankrate.com, Ian Morton's site (all-about-houseboats.com) was then picked up by MSN, and placed on their front page. Since then, it remains in MSN's Real Estate section and Ian still reaps the benefits of this sudden mass media attention.

Well, I may humbly mention that because of SBI! and a great article with bankrate.com, our houseboat website ended up being on the front page of MSN.com for 1 day. The article has been on the Real Estate section of MSN repeatedly since.

It still has a lasting effect, since I was just contacted recently by the NMMA, the National Marine Manufacturers Association, to host houseboat seminars for the new 2009 Houseboat :-) WOW, thanks SBI!...

The babymoon is described as a special trip for couples who want one last fling before their new baby arrives. Lisa Petrocelli (babymoonguide.com) says the babymoon experience is now affordable for everyone. The choices range from expensive hotels to bed-and-breakfasts and small inns.

My SBI! site (babymoonguide.com) is mentioned several times. It's exciting to know that my site is getting good press coverage.

Conde Nast Traveler stuntman Mark Schatzker was on a mad quest to make himself into a modern-day Da Vinci during a month's stay in Europe. At one point, he "tinkled the ivories" in Vienna with pianist Albert Frantz, whom he had found through Frantz's SBI! site, key-notes.com.

I'm honored to have a feature article on me on MSNBC today,
and I ultimately have SBI! to thank for it. A big thank you!

At a time of life when many people consider a spell in the rocking chair a sport, 78-year-old Anna Carling is busy running her new website. The doctor of Chinese acupuncture had officially retired, but she got very bored, very quickly.

Here was something that really resonated with me, having the commercial aspect in it, but also the kind of honesty and a sense of caring...

Toronto Sun shines the spotlight on SiteSell Education Instructor Anthony Dyson who teaches the 10-week "Building a Successful Business Using the Internet" course at Humber College (Toronto).

Anthony, the owner and operator of 3 online businesses built by himself, mentors new entrepreneurs on the Internet and reduces their learning curve by guiding them through SBI!'s proven process.

"Putting a website together isn't hard. What's difficult is building a foundation based on what people are looking for, which is based on keywords."

"The people who are the most successful are the most creative, not just in their writing but how they monetize."





Nicola Ray turned her thrifty approach into a thriving online business telling people how to cut costs on the big day without compromising on style. The budget breakdown of Nicola's own "perfect day" can be found on her SBI! site, cheap-wedding-success.co.uk. The site earns enough ad income for Nicola to leave her job in advertising and to work on her passion at home.

I've had quite a bit of media coverage (BBC Radio, The Guardian, The Telegraph, The Independent), as well as many radio and local shows. And WeddingTV (a Sky channel) contacted me about doing a series in the UK.

Credit crunch and cheap weddings seems to go hand-in-hand It's fantastic to get picked up by reputable media. It's a testament to what SBI! teaches. So thank you SiteSell, I've learnt so much over the last two years and I love it!

For Jose and Jill Ferrer, their part-time work is a website (your-rv-lifestyle.com, powered by SBI!) and blog.

"We're living a lifestyle that enables us to move around as we choose..."

"We usually take our time - spending at least a few days and more likely a week or more in an area. We fully intend to get to all of the national parks."
The Bottom Line? SBI! Sites Get Found
Whether it's cheap weddings or horror movies, whether it's marketers or moms, small business people or the retired, SBI! gives everyday people the process and tools needed to build their own Web businesses that get attention!
SBI! can help you achieve the exact same success.
"Venture nothing, and life is less than it should be."
Malcolm Forbes (1919-1990)
Take advantage of our Money-Back "Confidence of Success" Guarantee.
Use it to convert your purchase into a
"no risk take-it-home-for-a-test-drive" trial.
In other words...
Purchase and then decide.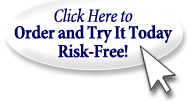 Screenshots on this website are directly from publicly accessible file archives. They are used as "fair use" under 17 U.S.C. Section 107 for news reportage purposes only, to illustrate various points that are made here. Text and images available over the Internet may be subject to copyright and other intellectual rights owned by third parties.